Diploma in Film Acting
India's Professional Acting Course for Actors
Unlock your potential with our Diploma in Film Acting program. Our top-rated professional acting classes will help you develop your skills and give you a competitive edge in the film industry. Enroll now in our acting classes and become a successful actor!
N
An intensive, comprehensive and challenging professional course
N
Over 20 years as India's career course for actors
N
Dozens of working graduates in films, theatre, and more
N
International techniques to "turn you inside out" so you can Become an Actor
N
Extensive work on scripted, filmed scene work and student-directed projects
N
Portfolio, audition and the business of acting are all covered in detail
Become an Actor
It's you and it's not you: in our professional acting classes, we work on your body, voice, and mind with modern, improvisatory techniques that allow you to take on characters with honesty and skill.
Your body holds your voice, mind, breath and senses, providing your means of expression and communication.
The Voice: We work on your breathing, voice and clarity, accent and diction in Hindi, projection and register.
The Mind: To become a truthful actor, you need to access dormant parts of your mind, so your thoughts, mood and emotions are working together.
Acting is doing. Students are challenged with acting exercises, scene work, and film shooting experience. Improvisation is vital part of all of these.
.
More About the Diploma in Film Acting Course
Our signature Diploma in Film Acting Course is a 16-week or 24-week intensive experience.
Beyond the basics of acting using Body, Mind and Voice, the course includes work on advanced acting techniques, acting for the camera projects, and filmmaking assignments.
This revised Course is the new gold standard for acting courses in India. 

Modules include Childhood Memories as material for devising plays; Dance Drama; The Primitive Ritual: exploring the roots of drama; Character Study; Street Play; Status Exercise; Script Analysis and Scene Work;  International Acting Techniques including Meisner, Steven Book, The Method; Film Acting: a module that includes basic film theory and hands-on production and camera work.
Students are involved in three filmed projects and a number of advanced film acting exercises before producing their own short films. There is project work involving screenwriting, storyboarding, and directing. This demanding work prepares the student for the real world of film and television acting.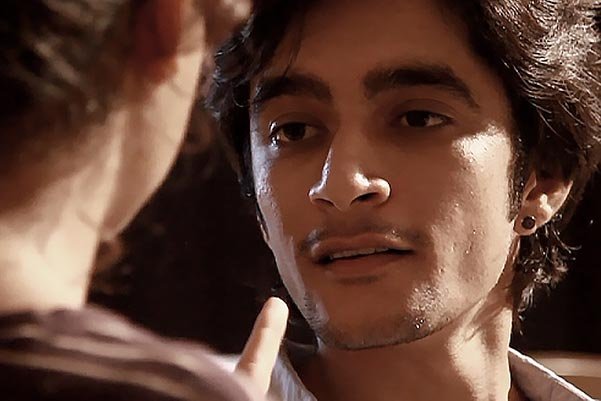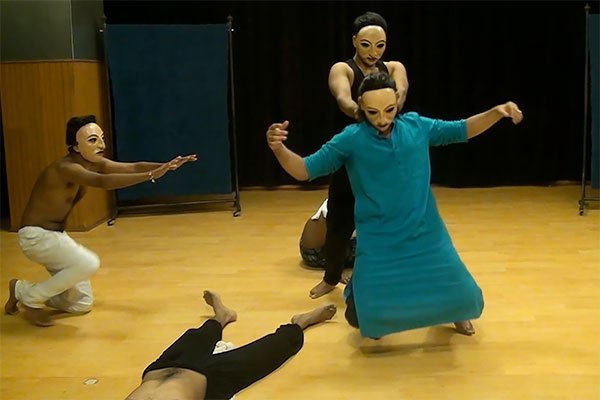 BJAS Acting Course Schedule
See The Admissions Page for timing, fee and other details.
Mumbai
4 December 2023, 1 April, 22 July 2024 (4 months)
Delhi
11 December 2023
12 February 2024
(4 months)
Full time, Monday-Friday 9 AM - 5 PM
Mumbai
18 November  2023, 24 February, 25 May 2024 - Weekends
Sat-Sun 9 AM - 1:30 PM
New! Full-time Certificate Course 6 weeks, Mon-Fri 8AM - 4PM
Opens 6 November - 15 December 2023
2 January to 9 February, 12 February to 22 March, 2024
FTCC in Mumbai only
Delhi - Weekends
25 November 2023 
13 January 2024
Sat-Sun 9 AM - 1:30 PM
25 November - New Delhi only
Duration :- 3 months (Sat & Sun)
Timing :- 3 pm to 6 pm
For More info call us on 9716114466.
Creativity, Confidence and Cooperation for children ages 8 to 15.
YAC Level 3 in Delgi, 18 November
Call for Information
Admissions on line or at the Studio. Call 9716114466 for more information.
Ready to Join professional Acting classes?
I was DFA-36 student of Barry John Acting Studio. My experience was amazing. All the faculties were friendly and amazing. I learnt various techniques of acting. It gave me more confidence and changed my personality.
BJAS has been a great experience for me. Honestly, since I was a kid I used to pass by and I used to look at Barry John Acting Studio and I always wanted to get into BJAS and learn acting. I finally got this privilege and I'm really happy with my decision because I've learnt a lot, not only about acting but also about life.
Barry John Acting Studio was a very good experience for me, actually. In the past six months it was more than an acting course. I would say it was a life workshop - for me at least. BJAS is really great as they give you vast experience in the field.
had a very good experience with BJAS. We got a chance to learn more about ourselves, we explored new things inside us. we learned about emotions and how to act... Faculties ... helped us improve our acting skills. Anyone who wants to pursue a career in acting, this will be the right place for you 😊😊😊
Frequently Asked Questions
Do you provide accommodations?
No, we don't have a hostel facility in Delhi or Mumbai. But we work with local PGs at a range of prices and can help you find a place.
Do you offer installment payments?
In Mumbai, courses must be paid in full before the course opens. In Delhi, we allow a second payment (50%) no later than a month after a course opens. See our Admissions Page for the details, or give us a call.
Do you have placements?
Getting hired through an audition depends entirely on your performance, so we cannot guarantee work. We work with casting services in Mumbai to help you get listed, and we send graduates to auditions from our in-house casting service.
HAVE QUESTIONS?
Give us a call or send the form for a call-back.